Treatments
Snoring and Apnea
---
No one can have a good sleep next to someone who snores. The downside can be the pivot of the separation of a couple; when it is not, the alternative has been the separation of rooms.

When you must share room with coworkers or you are travelling is really embarrassing. But today snoring is an option, as there is treatment with oral appliance.
In addition to worry about the inconvenience of disrupting who sleeps besides you, snoring should be taken seriously because it can mean much more than a social problem.

When it is casual, there is no reason for concern. But when it turns into chronic and strong, it is good to seek help as it can be a sign of a serious and progressive disease: the SLEEP APNEA.

Sleep apnea is a disease consisting of periods of complete cessation of breathing. The sleep disorder should be treated because it can cause a person to have heart disease, daytime sleepiness, and is responsible for an increase, approximately, seven times in traffic accidents and work.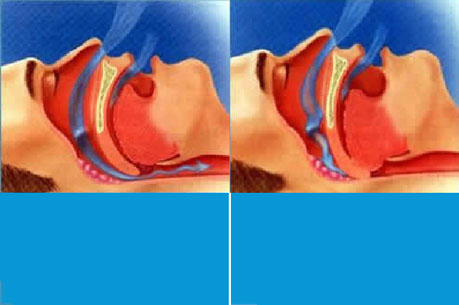 Teenagers and children can also be affected by this disease, the main consequences difficulty concentrating and poor school performance.
If you sleep and wake up tired, you may be having problems.

Treatment for HUSKY and SLEEP APNEA depend on the clinical condition of each patient. The oral appliance has been an efficient and innovative way.

Schedule your consultation with Dr. Kenya, so she can guide you on the treatment of sleep disorders.


---

CONSEQUENCES: The consequences of these diseases will undermine their quality of life, but fortunately, it is curable. This problem, besides causing social and psychological disorders also brings physical consequences for the patient, such as low performance at work and school, learning impairment (especially in children and teenagers), accidents increase in traffic and at work, hypertension , impaired height growth (in children), weight gain, heart attack and marital separation.


---

SIGNALS:
• Strong snoring
• Daytime sleepiness
• Feeling tired upon waking
• Restless sleep
• Hypertension
• Headache in the morning
• Sexual impotence
• Nocturnal enuresis (especially in children)



---

SYMPTOMS:
In adults:
• Irritability;
• Character changes;
• Depression;
• Reduced memory;
• Difficulty concentrating.

In children and adolescents:
• Behavioral changes;
• Irritability;
• Disinterest;
• Anxiety;
• Poor School Performance;
• Decreased concentration;
• Hyperactivity.



---

CAUSES: The causes of snoring and sleep apnea are numerous, but the most common are overweight, poor positioning of the jaw and the partial obstruction of the upper airways. Children can snore to have tonsils or adenoids very large.

Statistically, the people snore twice more than women. But the likelihood of snoring in women increases after the menopause period, possibly by relative loss of their hormones.

Secret to a restorative sleep
Intraoral advice
---
Treatment for Sleep Apnea and Snoring depend on the clinical condition of each patient. The oral appliance has been an efficient and innovative way.